Job-Career Opportunity
   Perhaps your job-career will be found here. 
   I recently turned 70 and have begun the final steps on my bucket list that will carry on my legacy for many years to come. With substantial seed growing operations in place, equipment for harvesting and processing in place and the team of specialists to determine markets and business plans for successful funding, I am now starting to put together a team for the following:
Processing and demonstration site in Onaway, Michigan.

Stewards to continue the design plans on my 34 acres.

Complete the non-profit design for Awaken Tours and Training of Onaway, Michigan.

Train replacement (s) for Kenaf Partners USA.
   Completion of these over the next 3 years is a realistic target, based on the current scene.
   For the processing operation 4 full-time positions will need to be filled prior to opening for business. On the job training will be provided and no prior experience needed.
   The demonstration site will be a separate building with displays of kenaf and industrial hemp products from all over the world. Multiple positions will need to be filled. 
   Implementation of design plans (Permaculture Design) have been going on for over 5 years and there is still much to do and can be done for years to come. 34.5 acres that includes 5 acres of marsh, 2 ponds, creek, 5 acres of apple, pear, cherry, pawpaw, black walnut, jujube, wild berries, hazelnut, chestnut, manna oak, red oak, cedar, blue spruce, pine, fir, birch, red maple and lilac. Areas between are covered with red clover, buckwheat, winter rye, grasses, hairy vetch, rape seed, bloodroot, flowers...
   25 acres of mixed forest with 2 track logging trails, with bamboo and willow added. 
   Property has 2 bedroom, one bath and a den, 3 car attached garage (with shower and toilet), enclosed porch attached to 3rd garage and converted to a greenhouse. 24 X 30 foot pole barn. One or two couples trained in Permaculture Design to live here and carry on as stewards for years to come. This property is also planned as one of the touring sites for Awaken Tours and Training of Onaway Michigan, a registered non-profit.
   This property address is also the headquarters for Kenaf Partners USA. Opportunity abounds here where one can learn all the aspects of this successful business and carry on when the time comes. Willingness to learn, work hard and do what it takes, those that have a love for nature and people who can communicate freely are prime prospects for this opportunity. 
Kenaf Job-Career
   Why would someone want a job-career in the kenaf industry? I can think of 2 important reasons. One is kenaf seed, fiber and wood has over 25,000 different uses and those with a long term view of the future will have many career opportunities as kenaf becomes more and more popular and used in the market place. Two not sure what you want to do for the long term but want to be able to change directions and expand your options in a growing industry that will be around down the road.
   With students entering college to pursue a career and after 2 years of study that career becomes obsolete, having a stable career path that gets better as the years go by would be a wise choice.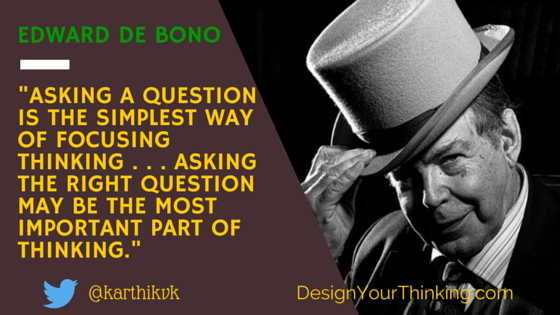 Job And Career Training
   So asking the right question (s) when it comes to choosing a career, can be a real challenge. Taking on this challenge, on behalf of others, I have had to assume the viewpoints of students, instructors, businesses, communities, investors, circular economies, manufacturers, regenerative farming, climate change, and others.
    While assuming each of these viewpoints, I started out with the question, "What would I need and want, ideally"? I have also had to look at the reality from each of these viewpoints. One of those realities of students looking at their future, is they do not always know what they want to do in the years to come, and have no certainty about having job availability near where they live.
   Throughout history, the idea commonly agreed upon, was to specialize in one thing. When considering having a home and a family, job security becomes an important factor, and more often than not, job security has taken precedence over "being happy with ones' job". The next series of questions I asked are:
   "What if I could get fast hands on instruction for a job that is waiting to be filled in my community"?  
   "What if I did not like this job what other choices would I have"?
   "What if I had no money to pay for this instruction"?
   Coming up with solutions and answers that are real for students is only one part of the whole coordinated system. Continuing the process of assuming other viewpoints and asking questions, related to 3 sectors of the kenaf industry must be addressed as well. The 3 sectors are Farmers, Processors and Manufacturers as related to job-career .
Kenaf Farming Job-Career
     Over the years I have been asked many questions from experienced farmers of all types, as well as individuals with no experience with farming. When it comes to kenaf farming, we have enough answers to move forward, while gaining the experience and knowledge we get along the way. There are many options when it comes to answering the following common questions that are most often asked.
    "What equipment will I need to farm kenaf"?
    "How much profit can I expect per acre"?
    "What will it cost me to start my kenaf farming business"?
    "Who will buy my fiber-wood core-seeds"? 
   The only way to answer these questions accurately is to design the supply chain with the ideal circumstances met. 
    I am currently connecting with professionals that can help each individual farmer get their questions answered and move forward with specific plans that meet the needs of the farmer.
Kenaf Processing Job-Career
   What I have found recently and what makes the most sense is 2 types of processing equipment. One type processes both kenaf and industrial hemp into various size powders, ideal for the plastics and paper industries. The other type, processes the stalks of kenaf or industrial hemp into both short and long fibers as well as the wood core separation and sizing. Fibers for textile and clothing industries and wood core for kenafcrete, hempcrete, particleboard, mulch, bedding, and other industry uses. Job-career choices that support this activity are many and we can expect additional job-career options in the future.
   Additionally when seed supplies reach a certain quantity, processing seed for its oil content and processing the seed shell into powders of various sizes can take place. This will provide resources for food industries, bio-fuels, paints, and other existing industries.
   As our partners continue moving forward with fine tuning the production process with both types this year 2021, we expect to have answers to the following questions by the end of the year.
   "What price per pound of fiber and wood core can be paid to the farmer"?
   "What are the full costs of processed fiber / core for each type of processing"?
   "What are the lab results of kenaf and industrial hemp powders, fibers and core"?
   "What quantities are needed for each of these industries along with price and specifications"?
   "How many acres are needed for growing kenaf to meet these demands"?
   "How much seed is needed to plant these acres and where will the seeds be supplied and at what price"?
   "Where should our next 50 processing centers be located"?
   "Did our greenhouse seed growing pilot work and is it cost effective"?
   "How will we proceed with hiring and training for all the needed job-career"?
Job-Career Manufacturer
   The manufacturer utilizing kenaf and / or industrial hemp resources for their manufacturing processes, will be a driving force for downstream and upstream job-career choices. Their part in reducing pollution and favorably affecting climate change is in high demand. 
   But in order to make this work for the manufacturer the following questions must be answered honestly by the processor.
   "Can you provide consistent results based on the specifications we require"?
   "Can you provide the quantities needed and delivered on schedule"?
   "Can you meet or match pricing of competitive resources"?
On The Job-Career Training
   On the job training in the past has been successful when long term plans were the norm in communities throughout the USA. Choosing a career path and sticking to it, made for a foundation in communities, where buying a home and raising a family were possible and made sense. 
   As we complete the testing for seed growing operations we will have locations from south to north throughout the USA. Having known varieties of kenaf seed that will grow just about anywhere in the USA, will make it possible for those that want to start their kenaf farming operation. These pioneers will learn what it takes to plant, grow, harvest and sell to their local markets. Processing centers will appear and the equipment manufacturers will train them on how to use the equipment. This will open up positions for on the job training and careers.
   Markets like hempcrete / kenafcrete, kenaf insulation, currently have professional training in the USA.
   Specialized skills in the 6 Recommended Practices   listed on this page and servicing our kenaf growers throughout the country will be needed.
   Our books will provide an introduction to kenaf, help create demand for kenaf seed and promote and connect professional training resources in specialized markets.
Job-Career Training
   When it comes to job-career training there are existing technologies that have been successful that will be used to ensure success along the way. In addition, our discoveries along the way and any improvements that have developed will be included in all training.
   The following list includes some job-career training needed and wanted in my vision for the ideal as well as what others have expressed an interest in. This training is planned to be delivered through my registered non-profit company Awaken Tours and Training of Onaway Michigan (ATTOM).
   Kenaf Partners USA will be one of many sponsors/members of ATTOM
   The beginning job-career list.
   Communications Drills.
   Study technology for students and instructors.   
   Public Relations Tours and Tour Guide, Customer Relations 
   Marketing - Surveys and Promotional Design
   Sales and Customer Relations for Retail, Wholesale and Commercial Products and Services
   Modern Management Technology - Managing by Statistics.
   Tractor Operation and Maintenance
   Key-line Design
   Key-line Plow Operation and Maintenance
   Soil and Water Sampling
   Lab Equipment Operation and Maintenance
   Soil Testing and Reports
   Water Testing and Reports
   Seed, Fiber, Core Testing and Certification of Analysis
   Permaculture Design
   Heavy Equipment Operation and Maintenance for earthwork projects.
   Green Powerhouse Operation and Maintenance
   Kenaf Seed Growing Operations Planting and Harvesting
   Kenaf Fiber Growing Operations Planting and Harvesting
   Bamboo Planting and Harvesting
   Kenafcrete and Hempcrete Formulations
   Kenafcrete and Hempcrete Mixing and Application Equipment Operation and Maintenance
   Bamboo Framing Design and Installation
   ReGen Network for Kenaf and Hemp Administration for our Farmers and other applicable Partners
   Kenaf and Hemp Powder Processing Equipment Operation and Maintenance
   Kenaf Seed Cleaning, Certification and Bagging Equipment Operation and Maintenance
   Kenaf Fiber Decortication Equipment Operation and Maintenance
   Kenaf Fiber Baling and Handling Equipment and Maintenance
   Kenaf Core Sizing and Bagging Equipment Operation and Maintenance
   Kenaf and Hemp Powder, Fiber, and Core Storage and Distribution Coordination and Software Tracking and Reporting
   Kenaf Seed Oil Extraction, Packaging Equipment Operation and Maintenance          
Jobs Section
   As jobs become available I will create a separate page on this web site with a form for job listings. 
One Last Thing
   When it comes to job security and job-career, being trained and competent in more than one specialty is the best way to discover your passion and a career that you will be happy with and successful for the rest of your life.