Market Strategy
   Market strategy for kenaf, a very new and mostly unheard of plant with over 25,000 different uses, would need to be made well known on a continuing basis to targeted industries.
   My approach to this is to promote kenaf to both the supply and demand sides of the equation simultaneously.
   The supply side is commercial agriculture for corn, soy and cotton farmers. The demand side industries include textiles, paper, packaging and construction products and services. 
   Our position in the market is helping farmers transition to regenerative practices while increasing profit through the use of kenaf as a rotational cash crop and applying regenerative practices. By doing this the supply increases to meet quantity and quality demands for textiles, paper, packaging and construction products and services.
   Being able to grow kenaf in any state in the U.S. will require a kenaf seed supply in alignment with this market strategy. Because our research on kenaf varieties is focused on germination rates and seed yield for any state, makes it possible for farmers to get involved and provide the supply needed for local markets. This means that farmers will provide their own seed for the years to come along with providing fiber and wood to other local industries. 
   Another interesting thing about kenaf and markets is that farmers will eventually have more seed than needed in their cash crop rotation with corn, soy and cotton. An additional income source from kenaf seed sales to other farmers or other industries i.e. bio-fuels and tinctures.
Market Strategy - Supply and Demand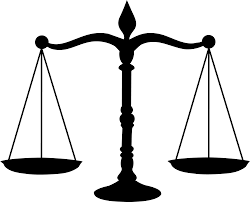 What I have begun to see is the demand for kenaf fiber/wood/seed quantities to range from small to large with a huge jump from small to large. 
   Seed demand from 100 seeds to a few pounds of seeds to multiple tons of seeds in the U.S. 
   Fiber/Wood Demands from small samples for testing to one tractor trailer load to 300,000 plus tons from individual parties in the U.S.
   The large demands have come from unsolicited searches making me wonder how many others would be reaching out once they dicovered kenaf and its' availability.
   In anticipation of this potential market, my market strategy to meet the potential demands on the supply side of the equation is as follows.
   1. Continue testing seed varieties that meet sufficient germination rates and seed             yield for 2 years. 
   2. Release those seed varieties in small quantities to growers in the latitudes in the           U.S. where seed yields should continue in a viable range for business. My rule of           thumb is the quantity released is expected to produce enough seed to plant 40             acres by the 3rd year which will turn into tons of seeds.
   3. Get the word out about kenaf through various media, book sales and others as my         time and money permits. Continue creating demand while increasing seed supply           for more seed/fiber/wood.
   4. Continue guiding others in their startup kenaf businesses.
   5. Locate funding for a demonstration site in northern Michigan that grows the early           varieties of kenaf, processes kenaf with state of the art equipment, provides kenaf         materials for bamboo/kenafcrete construction, insulation, spray kenaf equipment,         provides services for The 6 Recommended Practices , workshops and retail               outlet providing a freindly and complete access to all that we offer. 
   6. Provide training on the successful actions of the demonstration site for our "Kenaf         Partners" throughout the U.S.
Would you like to have an interactive web site?