Market Strategy
   Market strategy for kenaf, a very new and mostly unheard of plant with over 25,000 different uses, would need to be made well known on a continuing basis to targeted industries and other sales channels.
   My approach to this is to promote kenaf to the 3 types of customers. Retail Customers, Supply Customers and wholesale buyers of raw and processed kenaf products and services.
   Broad dissemination of kenaf through our books on kenaf, along various sales channels i.e. Amazon, social media, you tube, multiple partner web sites, direct email marketing and Affiliate Marketing to close the gap between those who know about kenaf and those that don't. 
   I'll soon be adding professional videos introducing our newly released book "Unlocking The Mysteries of Kenaf" by my friend and our partner Matt Malouf.
   .We will continue along this line making "kenaf" a household word and well known for the many benefits that can be experienced.
    In addition to marketing this book we will be marketing our kenaf seeds, starting with our Whitten variety and adding Everglade 41, Everglade 71, SF-459 and Tainung 2 in the future. We are still looking for an Ultra Early Maturing variety(s) that can be added to our list of recommended seeds.
   We are finding out who is ready to add kenaf fiber and/or kenaf wood core as a better alternative to their product line and will add targeted marketing to these industries. 
   We now have our USDA approved lab reports for our Whitten kenaf seed oil, kenaf seed meal and kenaf seed flour/powder. A great addition and contribution to the food industry. Our kenaf flour has been further refined by AmeriHemp with samples of before and after sent
   I have some fun things to share along this line and I am sure others will see this as an opportunity and want to get involved. 
Market Strategy - Supply and Demand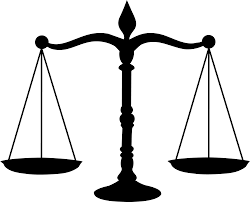 What I have begun to see is the demand for kenaf fiber/wood/seed quantities to range from small to large with a huge jump from small to large. 
   Seed demand from 100 seeds to a few pounds of seeds to multiple tons of seeds in the U.S. 
   Fiber/Wood Demands from small samples for testing to one tractor trailer load to 300,000 plus tons from individual parties in the U.S.
   The large demands have come from unsolicited searches making me wonder how many others would be reaching out once they discovered kenaf as a valuable resource  and its' availability.
   In anticipation of this potential market, my market strategy to meet the potential demands, on the supply side of the equation is as follows. 10X minimum for each of the 2 annual harvests for each year starting in 2021. Estimated yield for first harvest March 2021 400,000 lbs. of seed, 2,000 tons of fiber and wood core.
   1. Find and test ultra-early seed varieties that meet sufficient germination rates and           seed yield along with good fiber and wood core quantity and quality. 
   2. Pre-sell and deliver Whitten kenaf seeds to grow, extract seed oil, seed meal, seed         powder/flour, fiber and wood core based on agreements with suppliers and begin           delivery as soon as they are available for delivery. 
   3. Get the word out about kenaf through various media, book sales, videos and other         forms of promotions directly and through affiliate marketing. Starting with the               newly released book "Unlocking "The Mysteries of Kenaf" .
   4. Release our catalog with products and services  by the end of 2020.
   5. Continue consulting others in their startup kenaf businesses via our experts in               specific markets. Building Industry, Food industry, Energy Industry and Water               Industry.
   6. Add additional kenaf varieties (Everglade 41, Everglade 71, SF-459, Tainung 2 and         ultra-early to our seed supply grow sites, and adding them to our annual catalog           specifying their suitability for use in the marketplace. 
   7. Maintain Certificates of Analysis for seed, seed oil, seed meal, short fibers, long             fibers and wood core for each variety. These certificates and reports along with             the standard USDA labels for each harvested crop. The criteria covered in these             reports are the basis of our catalog specifications and part of the market strategy.
   8. In the US add additional grow sites for Whitten seed supply in latitudes 34N and           south where there are 125 or more frost free days for growing demand for seed             supply.
   9. Provide short fiber, long fiber, seed, and wood core samples to potential                        customers along with certificates of analysis and purchase agreements.
Market Strategy and Strategic Planning
   Our Market Strategy is to increase demand and supply at the same time. The timeline for the above 10 include current, ongoing and future plans strategically. In this unsettling and ever changing world we are constantly planning to align with the times and the changes taking place. As we continue to be contacted by new partners who have a demand for the raw materials for their current business we strive to meet these demands with the supply needed. Purchase agreements are met with increasing our activities and products on the supply side to meet their demands. 
   Our current markets are above beginning with the book and kenaf seed  A simple strategy of creating demand, supply and happy customers. 
    As new connections are made this market strategy is one that will integrate books, videos, affiliate marketing of seed, fibers and wood core into making new partners in these newly forming local communities.