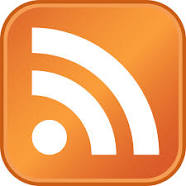 RSS stands for "Really Simple Syndication". It is a way to easily distribute a list of headlines, update notices, and sometimes content to a wide number of people. It is used by computer programs that organize those headlines and notices for easy reading.

Have something to share about the kenaf industry in the USA?
Have you come across some good news about the kenaf industry in the USA or have a story of your own to tell? Share it here!
What Other Visitors Have Said
Click below to see contributions from other visitors to this page...

Planting Kenaf Seed 3 years Ago in Haitti Not rated yet
About 3 years ago a friend of a friend wanted some kenaf seed to grow in Haiti and contacted me to find out how to get some. At that time I referred him …
A Sharing Community Success Not rated yet
Recently I have been working with Stephen Howell on his Pitch Deck (a template and instruction program to submit to investors). So by sharing my time and …
Looking for something specific about kenaf, the markets, industry, breakthroughs etc. and did not find what you were looking for? Subscribe for free and get notified when something new is added to this web site. Above and to the right of the Recent Articles Link hover over the icon and select your preference.
Jan 28, 2020
Ferdinand
Hi We are interested in obtaining a decommissioned kenaf decorticating plant in South Africa, currently believed to be the largest of its kind in the world