EarlyKenafSeed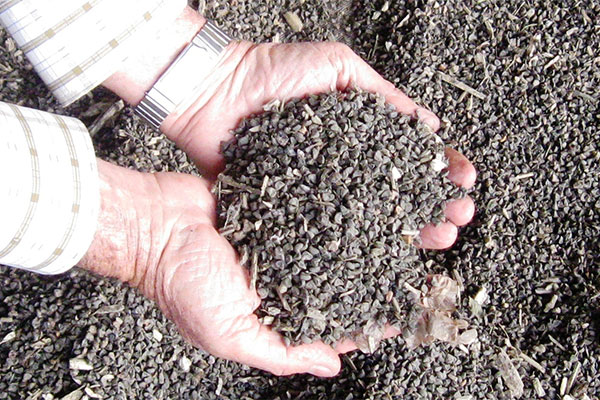 This EarlyKenafSeed variety matures in 60 days. And is now available to ship to US locations in quantities of (just click on the quantity link to place your order). Note you can order more than one of each while supply lasts.
   Maturity is reached when the plant produces its' first flower. Flowers fall off after one day and begin to form the seed pods. Usually all plants planted at the same time will mature within a 2 week time period after the first flower appears. An additional 3 weeks after the flower drops is needed to produce mature seed in their pods.
EarlyKenafSeed
Planting and Harvesting
   EarlyKenafSeed matures in 60 days. And will need an additional 35 days for seed s to mature and harvest. These can be grown in northern latitudes with 95-100 growing  days.
   Growing days are not to be confused with hardiness zones. Growing days are counted between first planting date (60 degree F soil temperature in top 1/2 inch of soil) 70 F has been found to be the optimum soil temperature for planting. and before the frost date in your area. Kenaf seeds are very sensitive to cold and should not be exposed to soil temperatures below 60 degrees F. Kenaf plants will die when air temperatures drop below 32 degrees F. It is recommended that you count your growing days in this manner, before choosing a variety to grow. 
   The following link can be used as a GUIDE. 
   Plant EarlyKenafSeed after temperatures in your soil at 1/4 - 1/2 inch below the surface and is at least 60 degrees F. Harvesting kenaf seed before the last frost date is vital as cold has been seen to affect seed vitality/germination rate and seed yield.
   Elevation  
     Why would elevation be important? In 2019 we tested kenaf varieties at one location in Michigan that normally has temperatures 4 degrees F lower than the average just 2 miles away. This location is a lower elevation and known to be a cold sink. Cross checking elevations with frost dates can make the difference between success and failure, especially when your seeds can lose their vitality/germination rate. 
Early Maturing Kenaf Seed Wanted
    Because of the increase in demand for kenaf seed from around the world, I am looking for seed suppliers from each country. If you have 1 or more tons of early maturing kenaf seed for sale contact me bob@kenafpartnersusa.com with your quantity and country.