Investing-Strategy 
Low Risk Investing-Strategy
   When it comes to investing-strategy, farmers want a strategy with low risks and predictable incomes. This is available now to farmers.  My strategy is to provide introductory amounts of seed with viable seed germination and seed/fiber/wood yield "low risk" under $10 for each variety. Starting out with small amounts of seed that multiply by a factor of 20 or greater provides a viable seed return. Reinvest this seed the following year by planting again and your investment account grows, in terms of seed. By your 3rd year harvest your initial 100 seeds should turn into tons of seed. 
   By providing 6 recommended practices that have shown success over the years, you can lower your risks and increase your returns even more.
___________________
    Establishing the supply chain and markets will need to ccur over time before low risk investing will become available to the investor. The global pandemic has disrupted and wiped out key parts of supply chains globally. Introducing kenaf as part of these supply chains can help get things back on track and benefit us all in the long run.
_____________________
    Manufacturers on the other hand can get involved now in low risk investing in the form of contracting with local farmers growing kenaf or processors who have source materials for the manufacturer. Introducing kenaf fibers and wood material gradually into their product manufacturing process can be considered a low risk investment. 
Investing-Strategy for Farmers
    When it comes to looking at the Investing-Strategies for Farmers several options come to mind. These options are based on conversations with dairy farmers, corn/soy farmers and cotton farmers, who have expressed their interests in kenaf and what they would like to do. Here are 10 of many.
1. Grow kenaf amongst 13 local corn/soy farmers sharing the cost of equipment to be used locally along with having an additional rotational cash crop marketed directly to buyers.
2. Grow kenaf in the corners of cotton fields where divet irrigation does not reach, having an additional fiber to blend with cotton in existing markets. Utilizing kenaf as a rotational cash crop that helps reduce input costs and remove toxins from the soil which improves cotton quality that gets a higher price based on cotton grades.
3. Transition from dairy farming to growing kenaf as a resource for kenafcrete homes in local community.
4. Grow kenaf as a wood resource for particle board manufacturing and fiber resource for own name brand fashion company.
5. Grow kenaf as a fodder for cattle ranch.
6. Grow kenaf as a fodder for chickens.
7. Grow kenaf as a resource for paper mill and use kenaf paper for publishing own series of books written and illustrated.
8. Grow kenaf along with industrial hemp to ensure fiber and wood resource for current contracts.
9. Grow kenaf for seed supply in hoop houses and greenhouses 3 harvest/year soil/water growing systems.
10. Grow and process kenaf for animal bedding, grow medium for existing market.
   The number one concern is having a market, preferably a local one to sell the fiber/wood and eventually seed to. 
Connect with processors and/or manufacturers who are looking for kenaf resource material.
Investing-Strategy for Investors
    In these times more and more investors are also investing in the future of our planet, benefit organizations are growing in numbers and guidelines for ethical business practices towards a sustainable future are getting fined tuned and working. 
    Those successful investors that have been the first to step up and invest in "the new" with high risk have been rewarded beyond their expectations. Today we see some of these products and take them for granted.
High Risk Investing-Strategy
   Kenaf is relatively new in the U.S. Unknown factors in markets, turnaround times, technical challenges and external influences, present higher risks.
   Having a successful model that can be used as a guide for different locations throughout the U.S. lowers the risk for investing in other locations throughout the U.S. Investing in such a model is often considered a high risk that can also be extremely rewarding both financially and as a humanitarian. Major pollution reduction!
   My plan is to establish such a model in northern Michigan and have the guidelines for success completed by early 2023 provided the investment funds are available in a timely manner. The site will also be a training/internship facility for additional sites throughout the U.S. 
   Understanding the HIGH RISKS we face today associated with climate change and the ramifications of not meeting certain goals in time is a driving force behind innovation and action. The Michigan Climate Action Network has brilliantly identified  7 strategies and 44 aligned actions to reach thier GOAL of "Net 0 by 2030" for the City of Grand Rapids See video here:. Aligning with organizations such as this, who are getting things done and where kenaf can play a major role in accomplishing our goals and thiers, is a sound strategy and lowers risks and has other benefits as well. 
Investing-Strategy for Manufacturers
   Investing-Strategy for manufacturers in these changing times can best be served by aligning their goals with:
1. Reducing pollution
2. Transitioning to sustainable resources i.e. kenaf seed, fiber and wood
3. Reducing input costs.
   Approaching it in this way opens the door to new opportunities.
Connect with a supplier stipulating your requirements.
Investing-Strategy Model for Farmers, Investors and Manufacturers
   My investing-strategy model is based on 3 years of study, testing, watching the markets and discovering what customers and prospects need and want. It is also based on what markets should work well locally.
   The following infrastructure is currently being included in our original model:
40 acres early maturing kenaf varieties grown and tested for germination rates and seed yield and vitality. Bamboo grown for kenafcrete structures. 60 acres for facilities including roads, parking etc..
Processing facility for seed, fiber and wood.
Facility for storing equipment, seed, fiber and wood.
Retail facility for samples, products, services, tours and training.
Equipment for harvest.
Equipment for kenafcrete buildings.
Office equipment and furniture.
Lowering Input Costs
    Lowering input costs is easy when you don't need the inputs costs associated with seed, pesticides, herbicides and fertilizer when growing kenaf.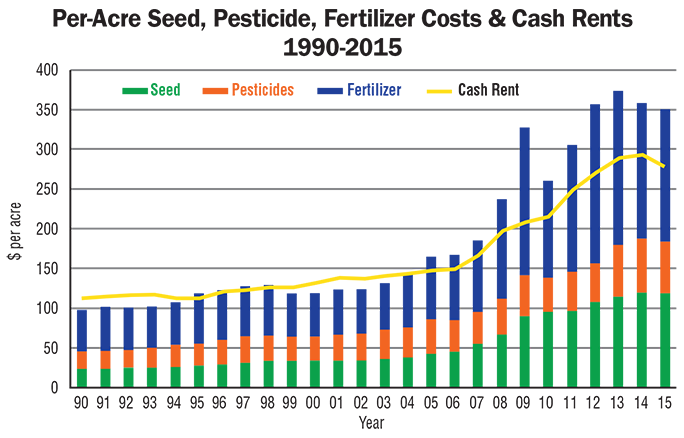 Investing-Strategy Snapshot
of One Market and Key Trend
    Investing-strategy for additional U.S. locations will be aligned with their respective local markets in the intial stages as part of the successful guidelines of our original model. This is where local demand is met with local supply.