Job-Career-Business
   Your Job-Career-Business all rolled into one. Lets take a look at on the job training for a business, that can result in a career, with the option of an exit strategy should you wish to change careers and sell your profitable business and take a vacation.
   If you are looking for a job where you are in charge of things, make the decisions and earn a substantial income, I may have something that could work for you. Where would this job be? It could be most anywhere in the world. What are the qualifications? Willingness and ability to do what it takes. Not everyone is willing or has what it takes, yet many do. These simple qualities I can work with to get you started and keep you rolling.
   There can be more than one option geared to your preferences that may be in alignment with this opportunity. Let's discover what your options and ideals are and see if there are options that interest you.
   Most folks when looking for a job do not have an exit strategy when they commit, yet they are not sure this job will is something they will be happy with the rest of their life.
   On the other hand those who are starting up a new business will sometimes have an exit strategy built in to their plan with a buyer already in place. This carefully thought out plan can be written so you have the choice to exit or stay in business.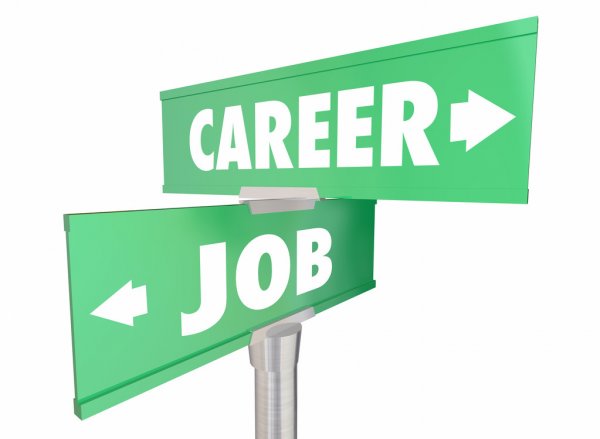 Job vs Business Cost Comparison
    Let's use Project Manager as a job compared to running your own business. For a 4 year degree in Project Management, tuition will cost an average of $112,000. With room and board averaging around $40,000 for the 4 year term. So in pursuing a career in Project Management a student can expect to pay $152,000 to cover the basics. 
  Cost/Income for Student                      Cost/Income for Business      
Year 1 $38,000 debt income $0                    $50,000 debt income $0                  
Year 2 $38,000 debt income $0                    $100,000 debt income $0
Year 3 $38,000 debt income $0                    $0 debt income $100,000 minimum
Year 4 $38,000 debt income $0                    $0 debt income $100,000 minimum
Year 5 $152,000 debt income $117,000        $0 debt income $100,000 minimum
    These numbers are used to get an idea across only. Actual costs and incomes can vary.
     What is expected to occur over the 5 year plan for business is to work with professionals and learn the ins and outs in a workable business plan, feasilibilty and marketing plan, legal requirements for the SEC Security Exchange Commissiom, and the Capital Raise during the first 2 years. At the end of the Capital Raise your kenaf and industrial hemp processing center is ready to be put in place. 4-6 months estimated to be up and running. At the end of the first year in operation at 35% capacity with all costs of operation including paying farmers for their raw material your profit should be in the six figure bracket. No experience with the equipment? You will have personal hands on training and help when you need it. You get trained for a real business with the on the job experience from the beginning.
   Let's take this a step further. It will take 4-5 people to run this operation. What if you had 3-4 friends that were looking at going to a 4 year college to get a degree hoping to get a good paying job when they graduate. Would they be canidates to partner with in a business venture? 
   Either way, if you are interested let's meet on a zoom call. To schedule, email me the times (EST) and dates you are available. I'll need at least 1 day notice, so keep this in mind. Bob