Kenaf Wood Industry
   The kenaf wood industry has the potential to replace many wood resources and probably should. Let's take a good look at some of the key elements.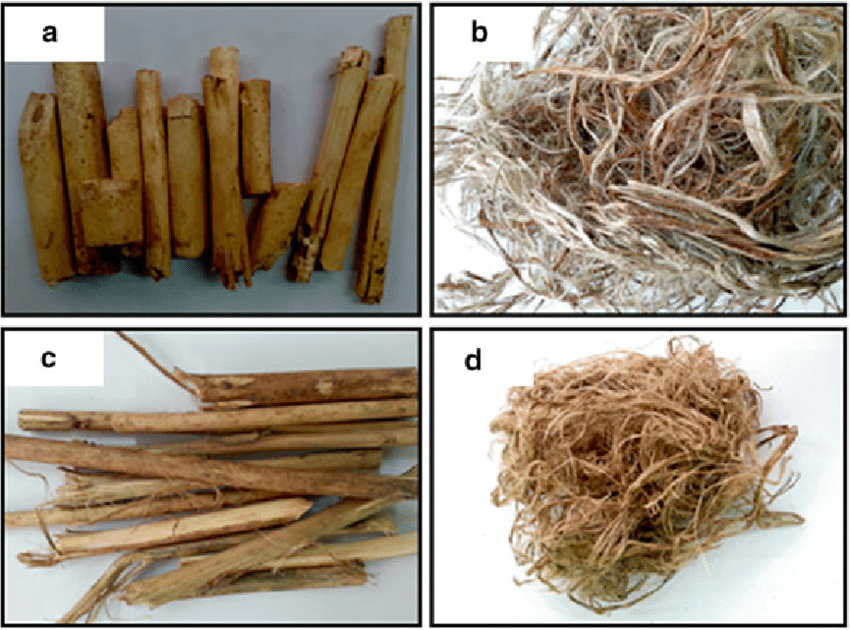 a and c Kenaf Wood Core b and d Kenaf Fiber
Hemp Wood Uses Video
 Here is a video showing some of the fiber, wood and seed products made in the USA from industrial hemp. These same products can be made from kenaf.  Video of products made in the US by Derek Cross. Watch the video.  

Kenaf Wood Industry
vs
Forest Wood Industry
   If one acre of kenaf produces 4-5 times more wood material than trees as some have claimed, shouldn't we be looking into kenaf wood industry instead? Can we do this in a practical and viable way? Does it make sense to introduce this to the logging companies and help them transition to this renewable source for their customers? Most of us would say yes to these 3 questions but what would it take and how would we go about it? 
   I continue to get excited when I find something new going on locally where kenaf wood material could be used in existing industries. Here in northern Michigan we have lots of trees being harvested and used locally. Some I have discovered so far include - pellets made from trees(we heat with these), particle board manufacturing, pallets made from trees and toilet paper. 
   We also have thousands of acres of corn, and soy fields that could benefit from growing kenaf on a rotational basis as a cash crop. Some of the fields have been abandoned for a year or more. Your local area is where opportunity, solutions and help come together and can be discovered.
Kenaf Wood Industry
Current and Future Uses 
 Here are some of the uses in the kenaf wood industry:
Horse bedding the best absorbent bedding is kenaf

Particle Board (Japan claims it is the superior resources for this)

Oil spills for land and water

Erosion control on steep sides of highways

Housing made of kenaf wood core called kenafcrete

Eco-Friendly Housing

Paper Products 

Paper products

Growing medium for hydroponic and aquaculture growing operations

Insulation

Flooring

Soundproofing

Feed stock for 3D printing

Photovoltaic nano sheets i.e. solar energy

High capacity storage batteries
And More!!!
 Erosion Mats for Highways.
Kenaf Wood Industry
Benefits
   When you look at the kenaf wood industry as a single industry for this remarkable plant along with the benefits, it warrants serious consideration. When you look at multiple industries from a single plant it gets more interesting. Putting the icing on the cake are some benefits that may be considered vital in these times.
   Kenaf removes more carbon from our atmosphere that any other plant. It does this while it is growing and after it has been harvested i.e. kenafcrete. 
It is known to remove toxins in the soil including heavy metals. 
Does not require fertilizer
Improves soil condition by handling harmful organisms
Drought tolerant.
Requires little or no weed control
Does not require pesticides
   You could grow kenaf for the wood industry, fiber industry and seed industry at the same time.
Ultra Early Maturing Kenaf Seed
Early - Medium Maturing Kenaf Seed
Would you like to have a similar site for your state?