Research-Investment Our Vision
for New Products
   During these times we need to take bold steps with research-investment and be able to visualize the future of kenaf as a thriving industry in the USA. With so many benefits to healthy environments, farmers, communities, entrepreneurs, existing businesses and investors, research and development are at the forefront of successful trends.
   When it comes to research-investment, development is often assumed, and that is how we like to look at it too! We come to the table with the attitude "we see how we will get the intended results". We can see this because we start out with known scientific discoveries that are consistent and predictable.
   From this starting point we can then decide how we can apply this data to create electrical energy and store it using kenaf as a resource for example.
   Next we set our criteria as an ideal scene i.e easy, fast manufacturing, inexpensive, competitive and superior performance compared to similar products in demand. Once we have met this criteria and demonstrated how it can be done, we package it up and make it available for others to follow step by step instructions on how to produce the same results. Onsite training and internships.   
   Our research and development partners are involved with the creation of new products that stay in demand and in use for generations to come, where multiple returns for the investor can be realized.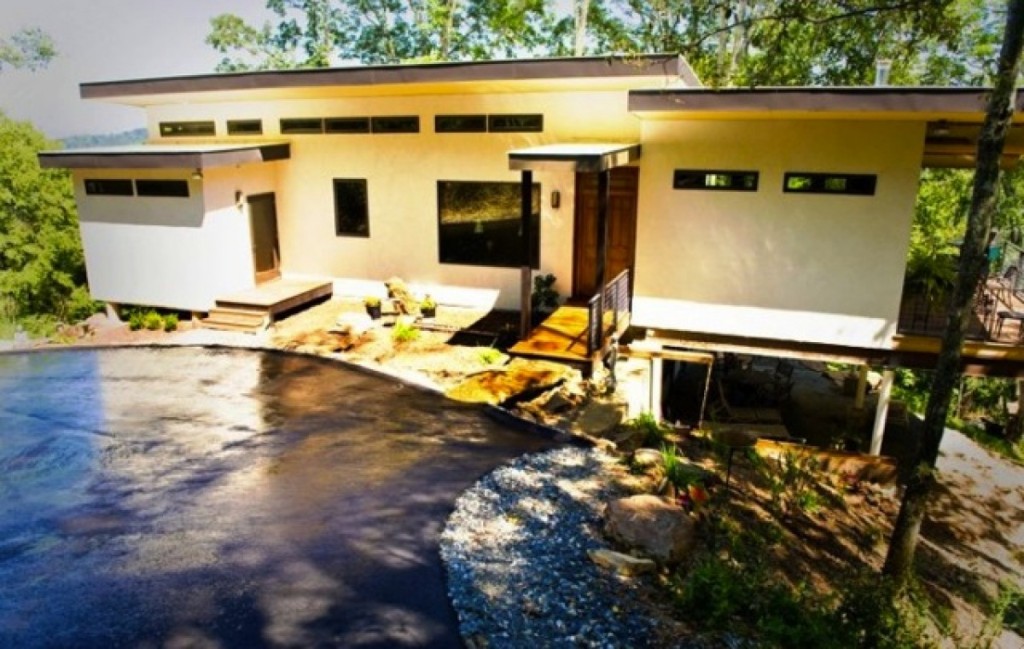 This is a photo of a hempcrete home that could be built with kenafcrete and bamboo.
Our Focus for Research-Investment
   We set our priorities based on preserving and reclaiming natural resources that benefit water, soil, trees, people and animals by using kenaf as a rotational cash crop on existing farmland and using kenaf as a better alternative resource to fossil fuels, reducing pollution on land, manufacturing processes and the logging of trees etc.
   These priorities can be met while utilizing kenaf for food, fodder, healthy water, healthy soil, regenerative housing, electrical energy generation and storage, as well as transportation using bio-diesel or electric energy. 
   With these things in mind we can serve industries that make paper, plastic composites, particle board, wood pellets, textiles, animal feed and bedding, grow mats and erosion control, residential housing, solar electric panels, batteries, automotive panels, sound proof panels, clothing and more.
   We can envision doing this while:
letting our forest grow tall and proud again
logging companies transition to harvesting, processing and transporting kenaf
providing kenaf seed to corn, soy and cotton farmers as a rotational cash crop 
providing books about kenaf.
reducing chemical use in manufacturing paper products
reducing the need for fossil fuels in plastic products
providing a superior resource for particle board manufacturing
housing that sequesters carbon for many years
building beautiful residential housing with kenafcrete which is mold proof, fireproof, water proof, pest proof, sound proof with 9 inch thick walls rated with a 29R insulation value.
training and internships
providing tours and services - key-line plowing, key-line design, kenafcrete building, processing, harvesting, transportation.
providing a resource for many cottage businesses with positive affects in job creation and improved local economies
providing opportunities for investors to diversify their portfolios in multiple kenaf businesses with long term returns while leaving a legacy for future generations
Would you like to have an interactive web site?