KenafHempProcessorMap submissions are free and approved each day. Approval criteria is minimal City and State in order to get added to the map. This caters to those that are already operating at capacity. You can add additional information to describe your operation and include contact information to connect with others in your area.
Are you currently operating a kenaf and/or industrial hemp processing facility in the USA?
We certainly will need processors in every state and you could list your location and contact information for new customers to contact you.
KenafHempProcessorMap Submission Form For Buyers and Manufacturers
Manufacturers Buyers of Processed Hemp and/or Kenaf
   I have reason to believe that there are manufacturers or buyers looking for processed hemp and/or kenaf based on email inquiries and the increased number of new visitors to this page. If you are one of them, you can submit the specifications of the material you are looking for, the quantity to be delivered and the location and schedule for delivery. By submitting your requirements you can help drive this industry forward and make the connections you are looking for. 
   Also by submitting the details of what you need helps us to ensure the type and size of processing facility needed is a match for you. In addition to this the information you provide also helps Kenaf Partners USA help existing farmers and new farmers in these local communities grow the resources needed to meet these demands.
Need Fiber?
Opportunities will only present themselves if you let others know what you are looking for. Be specific i.e. locations, quantities, qualities, prices and best way to contact.
   This map will be updated to include new approved submissions. The dark green pushpins are operational processors. The Orange pushpins are locations being planned or looked at. Those that are being looked at are by state and centered in the state until verification of locations is discovered.
Jan 2021 Processor Map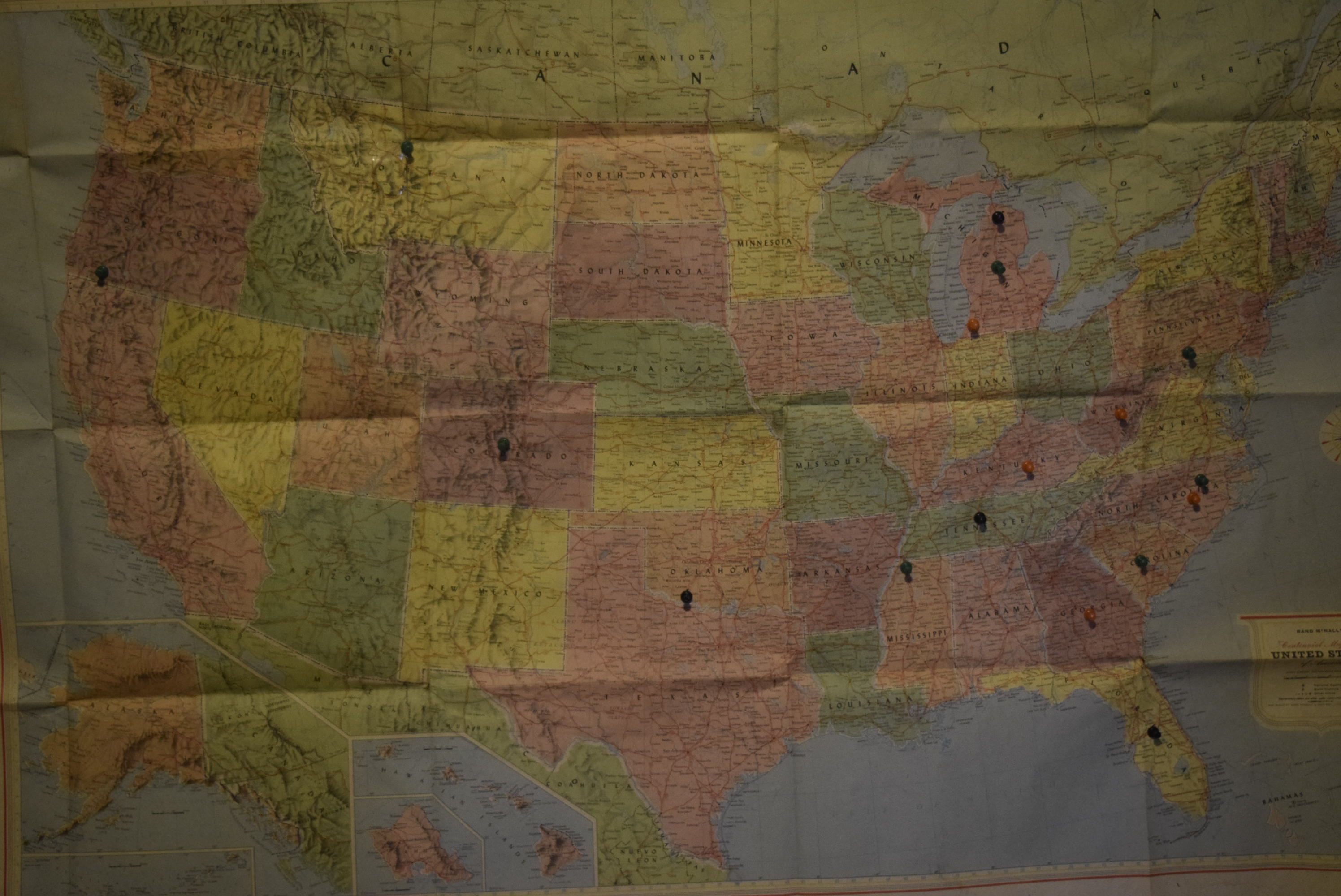 Green Existing Processing Centers
Black Our Plans for Processing Centers
Orange talk of others for Processing Centers