Kenaf Investors
Sharing The Risk and Rewards
   Who are the kenaf investors in the kenaf industry now and in the future? We will see as the word gets out and the potential benefits become realized. When it comes to risks no one is immune to it. If you are looking for guarantees, the ones to look for are the inevitable outcomes of our Earth https://www.youtube.com/watch?v=YsA3PK8bQd8&fbclid=IwAR1bwu2hNaLXfKMBnepiXFwurXCEOEqP_LwVT6wGmTnrWO3uOhmi0boZbmc
if we don't start changing things around. This weighs heavily when looking at investment risks. The risks don't begin and end with the investor. The kenaf farmer, processor, land owners and manufacturers all have their own risks. So how does one lower risks? The key to this is in the creative process during negotiations and really looking at what the other partners are risking and come to a balance of shared risks. Like in a cooperative.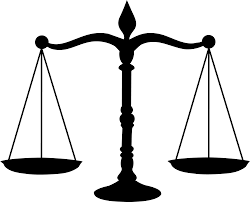 What Makes Kenaf Investors Want to Invest in
The USA Kenaf Industry?
   There is more and more talk these days about stepping out of the box and doing things differently. Patterns in history are based on thinking and doing things the same way with the same results. New patterns are emerging and becoming the "New Paradigm" based on success and setting new patterns in our history. Here is one idea about a new breed of kenaf investors.

   Let's take a look at the OLD and the NEW side by side!
   I have been looking into 501c.3, 501c.4, LC3, B Corp etc. and these may be useful down the road. In the meantime what do we do to get the kenaf industry established, viable and then flourishing and prospering? Nothing new seems to exist that would support this ideal. We really need to think outside the box on this and take some bold leaps.
   Let's take a walk into the future and imagine what kenaf investors will see as an "Ideal Scene" in the kenaf industry throughout the USA! Abundant kenaf seed growing operations providing corn, soy, cotton and wheat farmers seed for a valuable rotational cash crop, kenaf processing centers supplying the fiber and wood demands of manufacturers, efficient storage and distribution networks of kenaf seed, fiber and wood, thousands of new and existing products made from the kenaf plant, logging industries transitioned to kenaf harvesting and distribution and saving our forests, environmental regeneration and substantial reduction in pollution and thriving local and national economies!
   Let's look at investment capital as energy that will get this "Ideal Scene" to the top of the mountain where the prosperity within the kenaf industry will carry it forward!
   What it will take to do this is a change of attitude and operating basis! 
   How many times have we seen an individual apply for a business loan for x number of dollars and after all is said and done they are approved for less than x dollars? How many of these loans get paid back and how many of these businesses fail? 
   What if a kenaf investor was committed to the success of the business instead of quick returns on the capital invested? If an investor could financially support a business until it was flourishing and prospering wouldn't the pay back be inevitable? 
   Certainty and predictable outcomes play hand in hand. This is something that weighs heavily on businesses looking for startup capital and operating capital, based on whether or not they can meet the terms of a loan. This can prevent a good prospect from applying and the stress can also get in the way of success. But, what if one of these good folk were supported financially by an investor until they made it? What if the payback to kenaf investors was determined after the profit could easily cover the payback of the loan, without interfering with the continued success of the business?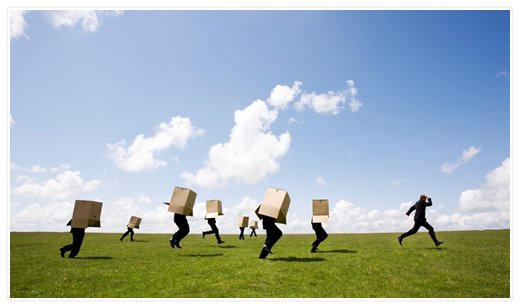 This section below is for both kenaf investors and those looking for kenaf investors to invest in the USA kenaf industry. It is a way for you to start the conversation and connect with potential partners. What you type below will be what is published if approved. Keep that in mind with any contact information or photos you include. Once published others will be able to comment and ask questions.
Are You a Kenaf Investor or a USA
Kenaf Partner Looking for an Investor?
   In the next few years we will need an estimated 600 - 1,000 acre seed supply operations in the United States to meet the requirements for seed demands by corn, soy, cotton and wheat farmers needing kenaf seed as a rotational cash crop. That is about 12 per state with fewer in states like Vermont and more in states like Texas. This works out to supply approximately 11% of the acres currently growing corn, soy, cotton or wheat in the USA alone.
   Some of these seed operations will be looking for investors for seed harvesting equipment, seed handling equipment and infrastructure and storage facilities. Farmers growing kenaf as a rotational cash crop will be looking for investors for harvesting equipment for fiber along with processors who will be separate businesses or incorporated into the farmers operation.
   Investors in research such as kenaf as a replacement for graphene, targeted to be used as feed stock for super capacitors and other electro-energy devices. See Research Investment Projects page on this site.
   Investors in the manufacturing of kenaf specific equipment. see Product Line page on the left navigational bar.
   Those of you who are growing kenaf in the USA for seed supply, fiber and or wood supply and are looking for an investor, state in detail what amount you are looking for and what the funds will be used for. Include your name, location and contact information.
Impact Investors
   Impact investments are "investments made into companies, organizations and funds with the intention of generating social and environmental impact alongside a financial return (Global Impact Investing Network)." At the Case Foundation, we believe there are three key ingredients to that definition – intentionality, measurement, and transparency. Case Foundation
   New Island's mission is to help clients invest patient capital - at scale - to achieve financial returns and transform the way natural resources are used, businesses are built and communities thrive. New Island
   Agrarian Trust's mission is to support land access for next generation farmers. Agrarian Trust
   We seek to empower community-based organizations by helping them use capital to advance their missions. Using our unique position at the intersection of finance and social change, we connect investors to projects that serve marginalized communities, support place-based investing initiatives through training, and educate grassroots leaders on capital strategies for social change through the flagship Institute for Social Justice Leaders. Transform Finance Investor Network»
   That calculus has spurred the creation of at least 54 U.S.-based investment vehicles, with nearly $50 billion in assets, that incorporate regenerative practice in their ag investment strategies. Practices that improve soil health include rotational grazing, outdoor pastures for animal welfare and fair working conditions and pricing for workers and consumers.

https://impactalpha.com/agriculture-funds-are-investing-billions-to-regenerate-soil-and-communities/

Fill Out The Form Below to Post as an Investor or Your Kenaf Project Looking For Investment Funds
Have an Interest in Investing in The Kenaf Industry USA? Or looking for investors in your kenaf operation?
Do you see the potential of the kenaf industry and would like to share your interests and be contacted by potential partners?
What Other Visitors Have Said
Click below to see contributions from other visitors to this page...

Would you like to have a similar site for your state?